QHRV Stress Assessment
Order Request
Introduction

QHRV Stress Assessment is a non-invasive, fully automated computer-based system that provides Heart Rate Variability (HRV), blood pressure analysis and Pulsewave Velocity analysis for quantitative assessment of the Autonomic Nervous System (ANS).

QHRV Stress Assessment offers the possibility of Cumulative Physical and Mental Stress Assessment based on noninvasive HRV Autonomic Nervous System (ANS) Analysis. Overstress and immobilization are conventional health risk factors, triggering the development of life threatening specific diseases.

QHRV Stress Assessment Pulsewave velocity analysis is based on physiological phenomenon, observable and measurable in the arterial elasticity and stiffness during blood circulation.

QHRV Stress Assessment is the result of more than three decades of very profound scientific research and can be performed easily and in almost all medical branches.


Product Overview

QHRV Stress Assessment is a non-invasive, fully automated computer-based system that provides Heart Rate Variability (HRV), blood pressure analysis and Pulsewave Velocity analysis for quantitative assessment of the Autonomic Nervous System (ANS).

QHRV Stress Assessment consists of two main components: a pulse wave sensor with finger or ear-clip and the accompanying analysis software. The pulse wave sensor measures blood volume pulsations in the earlobe or finger caused by heartbeats. A five-minute recording of the pulse wave is all that is necessary to quickly create an accurate assessment of the status of the sympathetic and parasympathetic branches of the autonomic nervous system.

The sensor transmits the collected data to the PC for processing. The software uses advanced technology of recording and interpreting pulse wave signals in order to derive heart rate data. This heart rate data is used to ascertain the current state of inner balance and self-regulatory activity. Easily evaluate overall health condition as well as the effectiveness of selected treatment or other intervention applied. Measurements can be taken before and after any procedure to evaluate the shifts in the autonomic balance and see if a desired effect on the body is achieved and the inner balance is improved.

The software and analyses are intuitive, easy-to-use and designed for success in the hands of both medical professionals and non-medical practitioners. Simple hardware and standard computer requirements ensure QHRV Stress Assessment transitions seamlessly into virtually every health practice including clinics, laboratories, sports clubs and wellness centers.

QHRV Stress Assessment is a scientifically valid yet extremely simple-to-use tool designed for measurement of the human body's inner balance and ability for adequate self-regulation. Maintaining this inner balance with ease in the face of the changing external and internal conditions is an important indicator of health, longevity and stress response.

QHRV Stress Assessment is easily applicable in the course of mass and periodical medical check-ups. It can also be used for regular health control and for monitoring of the effects of different treatment methods directed toward the general and specific health condition. Consequently, it is useful for the prevention of high-professional and paraprofessional morbidity rates in different categories of workers and employees.

QHRV Stress Assessment presents a quick and reliable assessment of basic health risk factors, such as the chronic vegetative disbalance, pathological disorders of the heartbeat activity, the levels of accumulated stress, and the decreased level of physical training.

QHRV Stress Assessment offers possibility of Cumulative Physical and Mental Stress Assessment. Overstress and immobilization are conventional health risk factors, triggering the development of life threatening specific diseases.

This product is not yet available in USA


Features

* Full compliance to the Standards of HRV professional analysis
* Functional Age
* Patient History Progress Reports
* Normative database included based on more than 50 000 assessments
* HRV data comparison to the population norms
* Automatically evaluates quality of data recorded to ensure accuracy of results
* Automatic artifact detection and visual data editing
* Easy-to-read interpretation of the autonomic balance status
* Supports both pulse wave sensor and ECG recorders
* Trains for stress reduction and better inner balance
* Easy-to-use intuitive colorful graphical user interface
* Backed by 30 years of documented medical studies
* Easy software installation and automatic hardware detection
* Supported Languages: English, Spanish, Italian, German, Chinese, Japanese, French


Recommended For

* Stress Management Counselors
* Alternative Therapy Specialists
* Biofeedback Therapists
* Physiology Class Teachers
* Physical Occupational Recreational Therapists
* Cardiovascular Rehabilitation Specialists
* Professional Psychologists


Standard Compliance

* QHRV Stress Assessment software was developed according to the standards and mathematical procedures for short-term HRV analysis set forth by:
- The European Society of Cardiology
- The North American Society of Pacing and Electrophysiology

* QHRV Stress Assessment also compliance with the following standards:
EN ISO 13485:2003, EN 60601-1:1990, EN 60601-1-1:2001, EN 60601-1-2:2001, ANSI-AAMI EC57-98, ANSI-AAMI EC13:2002, EMC, Directive 93/42/EEC, CE 0120


Minimum Computer Requirements

* CPU 2 GHz (or equivalent)
* 4 GB of RAM
* Video card with at least 1024x768 and High-Color resolution
* 4 GB of free hard disk space
* CD ROM drive
* One available USB port, version 1.1 or higher
* Windows 7/8/10 Operating system


Software Screenshots
Welcome Page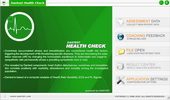 Data Input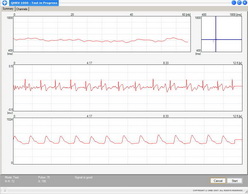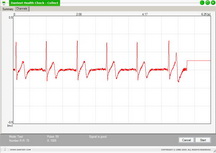 Coaching Feedback / Stress Reliever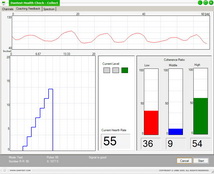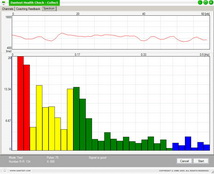 Open existing patient file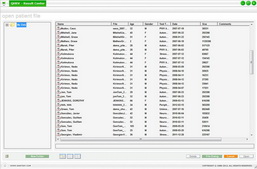 Results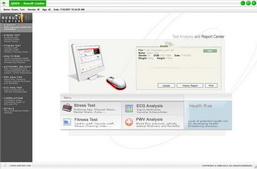 Stress Assessment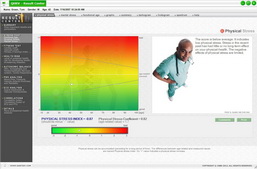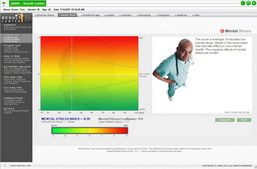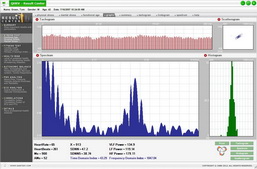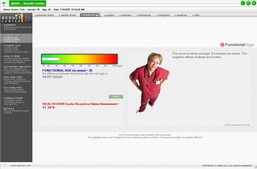 Fitness Test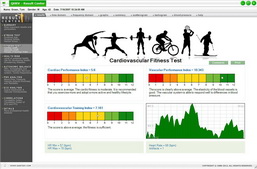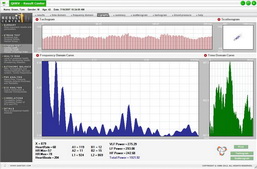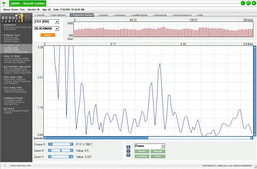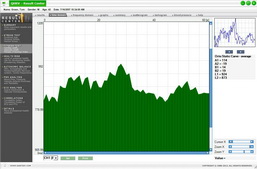 ECG Analysis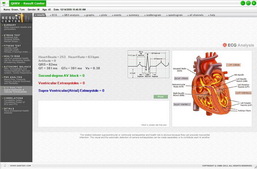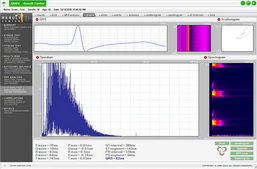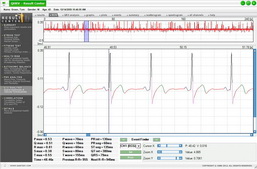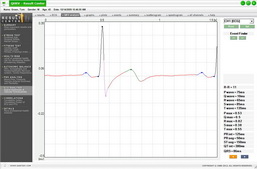 Health Risk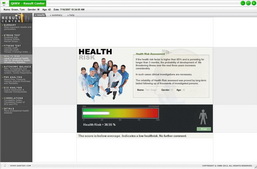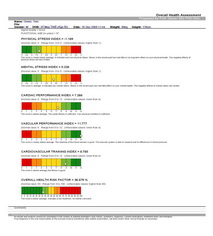 PWV Analysis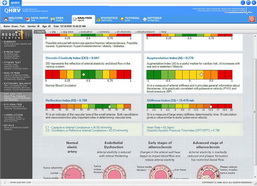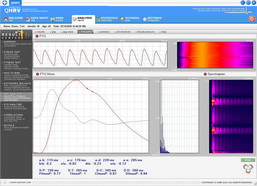 Patient History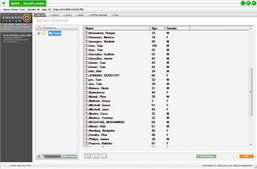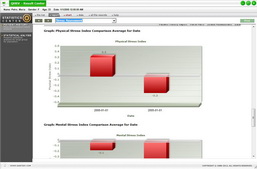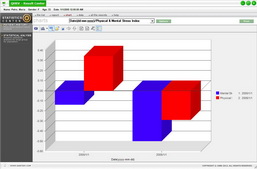 Settings


Request Information
Order Request